We made it to Denver, CO! Our route took us from US412 -> I-35 -> I-70.
It took much longer than I had planned. Kept her cruising at 3,500rpm, about 60mph. On a long, straight, flat highway, its like watching paint dry.
Thankfully, no real issues. Except the first couple gas stops only filled 3/4 the tank before stopping. I figured out I had to slowly top it off to get a full tank.
Another issue was with the driving light switch. We drove thru the night and when using the highbeams, twice the lights shut off then came back 10secs later. I realized the issue when we got to Denver and parked the van.. The light switch wouldn't turn off. I'm guessing the long hours of light usage melted the relay. Ended up pulling the switch to get the lights off.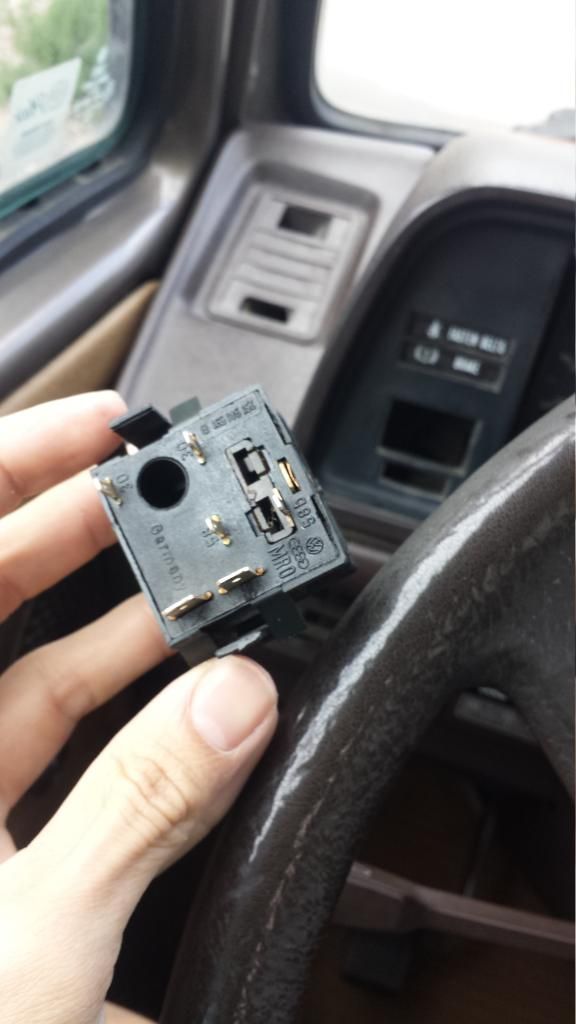 Just about 40 mi outside Boise on I-84. Sun is coming up.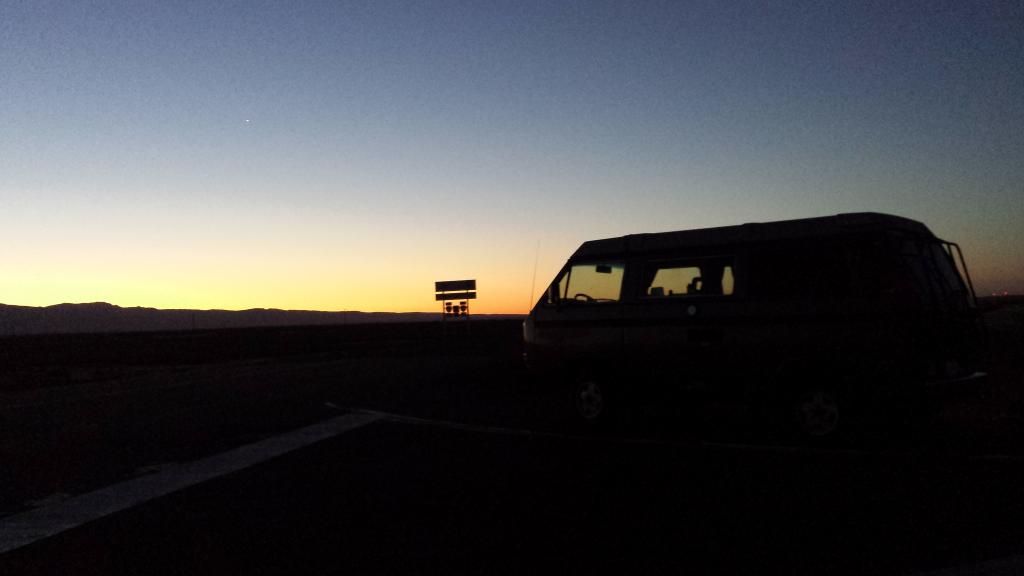 Somewhere outside of Ft. Collins

Common view on I-80

First time using the pop-top, the first night, after reaching Denver.

Stopped for pizza in Ogden, Utah – The Pi Pizzeria :–9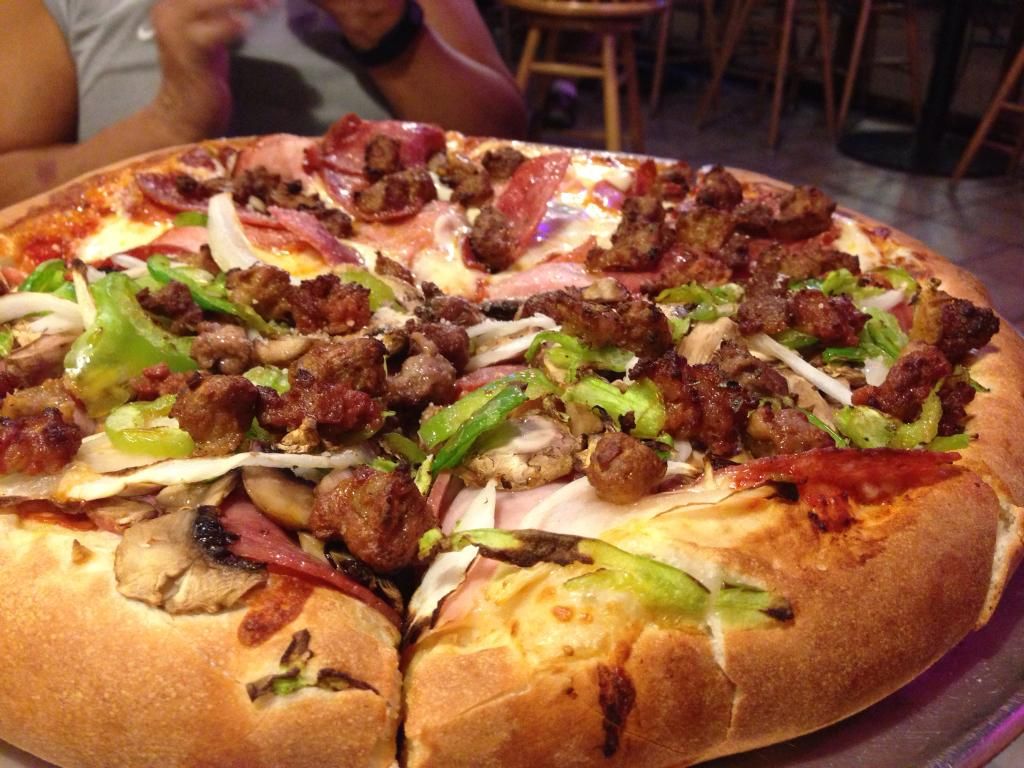 Still in good spirits!

Even offered to take the wheel when I was getting tired. So this is Christine's first time driving a stick! We went over how the clutch works while I was driving, then after she had a good a understanding, she took over. Empty road at night.

Oh this was crazy. See the spare wheels hanging on the side? The driver was behind us, unknowingly dragging the wheels, throwing up showers of sparks. I guess it was in his blind spot. I signaled him to stop, and he pulls over at the next rest area miles later. When I first saw the sparks I nearly freaked out. First thing I thought, "I'm on fire!" – ready to pull over and grab the fire extinguisher. Thank God it was just a guy dragging his spares.